Have you ever noticed how much better you feel after getting a massage? Sure, all that stimulation to the nerve endings in your skin feels like heaven on earth during a massage, but as you walk out of a session with winged feet, you might dismiss all the additional side benefits.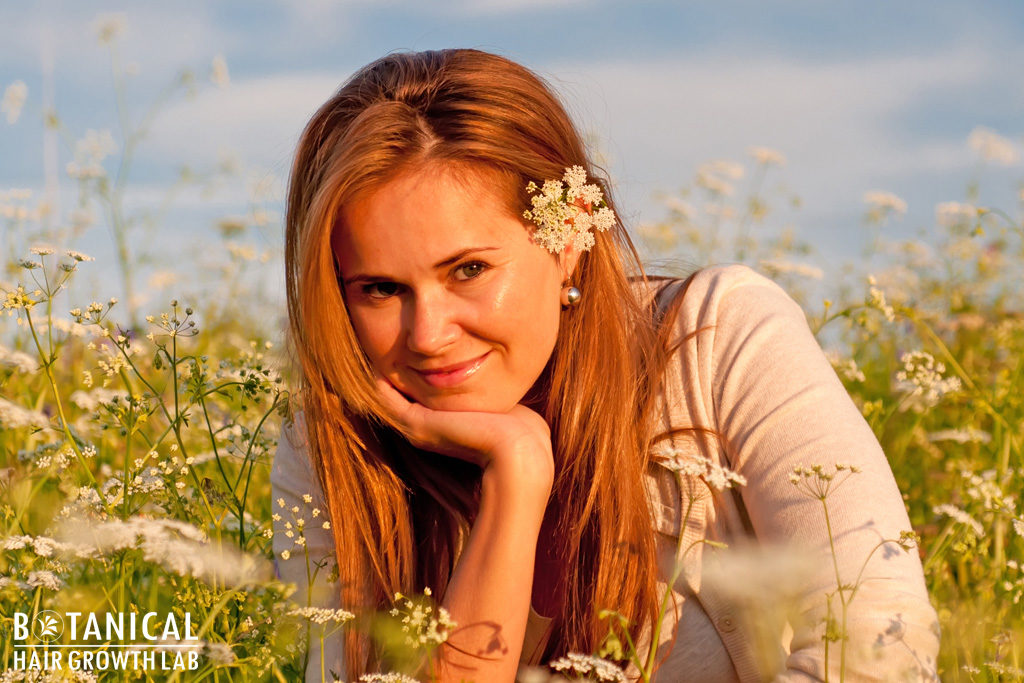 For instance – the relief of tension that causes migraine headaches or an increase in circulation that's rumored to reduce the appearance of cellulite. Just as massage can benefit your body, so can it benefit your head and improve hair loss?
The ancient practice of head massage in Ayurvedic medicine was known to benefit people in multiple ways, including increasing hair growth and stop hair loss. It's like a massage for your hair follicles and scalp, but why does it work so well? Why is scalp stimulation so vital to growing healthy, elastic, shiny hair?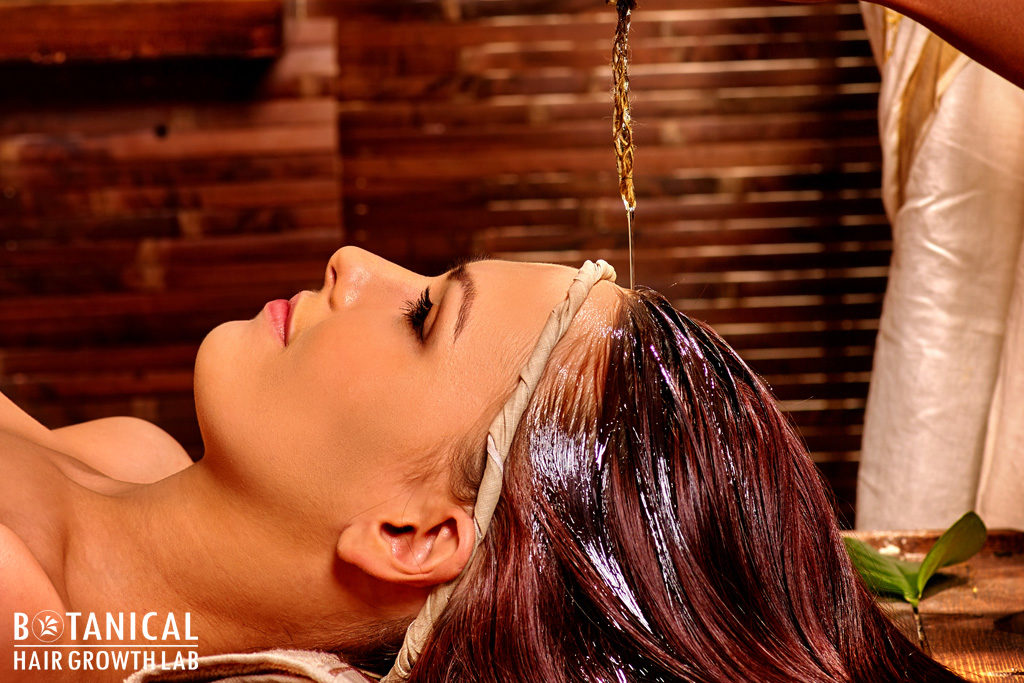 To stop hair loss your hair follicles need a little motivation.
Your hair grows in a natural cycle: sleep, grow, and rest. More specifically, there are four stages: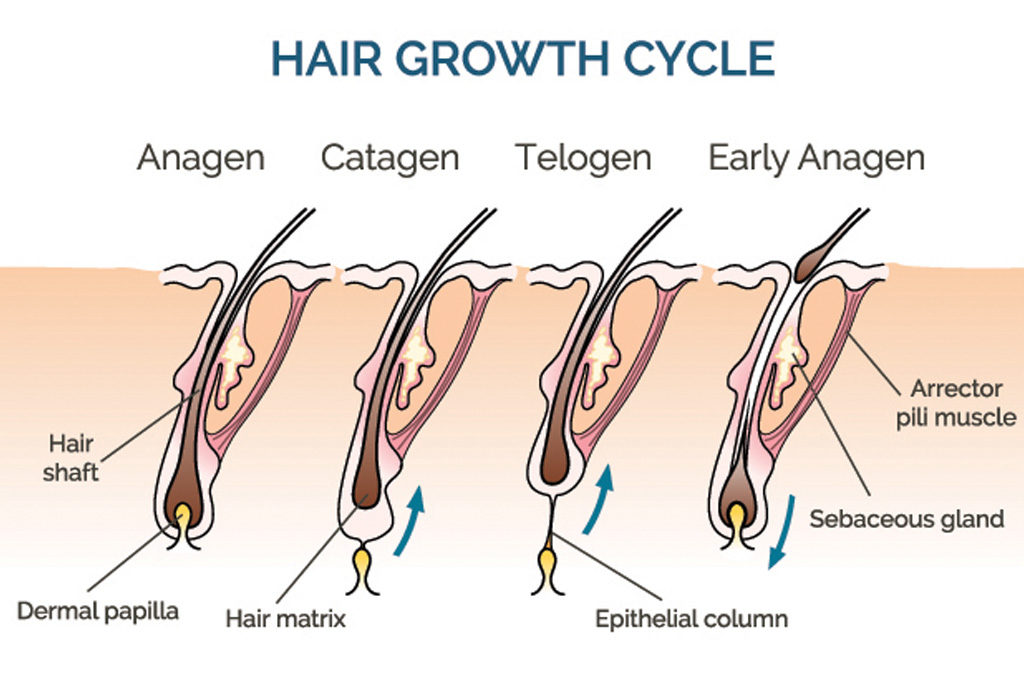 Anagen
This is the growth stage of your hair. It can last from several months to several years. The longer the Anagen or growth phase, the longer you can usually grow your hair. People will have naturally different Anagen cycle lengths depending on their genetic make-up and lifestyle factors like stress, diet, and activity levels.
Catagen
This is the stage in your hair's growth. Lasting between 10 days and 2 weeks whereupon your hair follicles start to shrink in diameter. The hair follicle will also start to detach from the dermal papilla (your scalp tissue).
Telogen
There are a few things going on in this phase, which lasts about 1 to 3 months. A large portion of your hair follicles are at rest. This means that they aren't actively trying to grow new hair. This allows the body to focus on other parts of the scalp (and the rest of your body) where new hair is growing. When old hair is at rest, new hair is gearing up for growth.
Exogen
This final phase is when the hair starts to loosen in the follicle and detach, resulting in hair shedding. It has completed its cycle. Most people lose about 50 to 100 hairs daily as part of this natural hair growth cycle, and its nothing to worry about. A problem arises when your hair follicles stay in a non-growth phases for too long.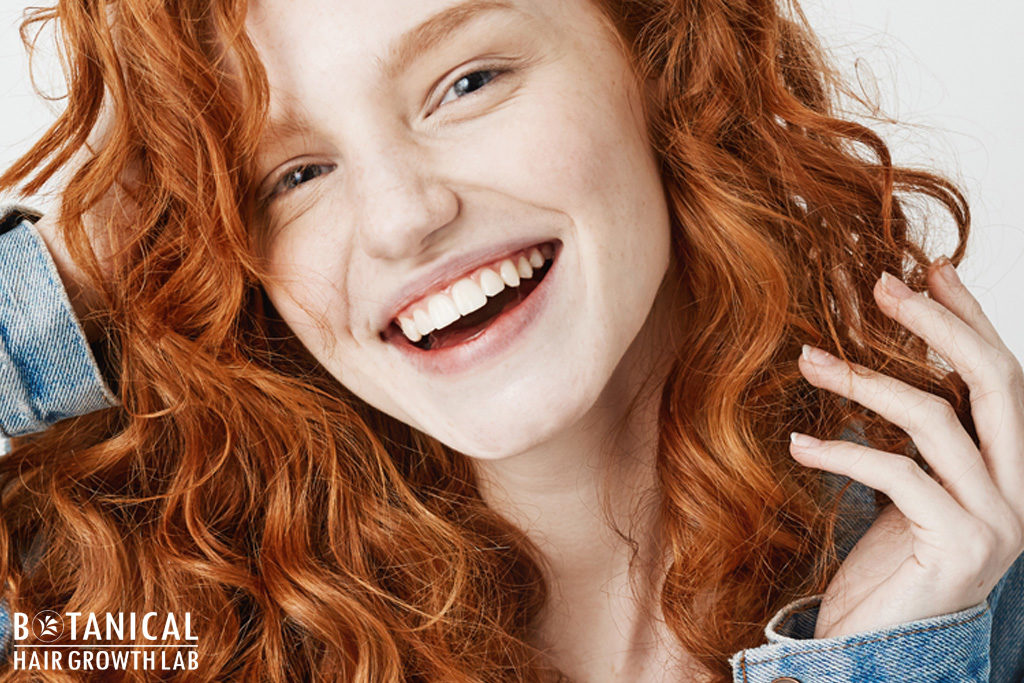 Your hair grows from the root that lies just under the surface of your skin on the scalp. Those roots are fed by hair follicles which are supplied by nutrient-rich blood. You can think of that oxygen-rich blood like fertilizer for your head.
You can't grow beautiful flowers without good fertilizer, and you can't grow beautiful hair without good blood.
Needless to say, if your hair isn't getting enough oxygen-rich "fertilizer" it isn't going to grow anything. Certainly not gorgeous, healthy hair.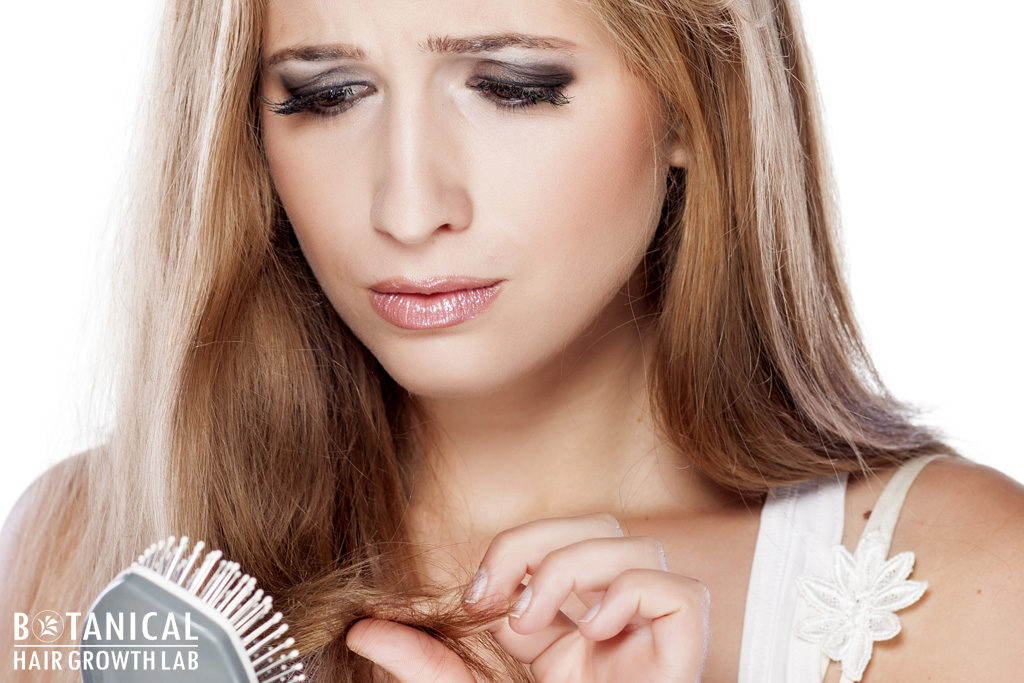 As we age, or become ill or pregnant the Anagen phase tends to shorten, but it can also be prematurely interrupted by a lack of sufficient nutrients, chronic inflammation (which we talk about more, here) and a lack of blood supply.
Scalp stimulation provides your hair with a few important things:
It increases circulation, and thus oxygenation.
It increases nutrient-density to the hair follicle.
It helps remove excess toxic build up from hair follicles and scalp tissue/cells.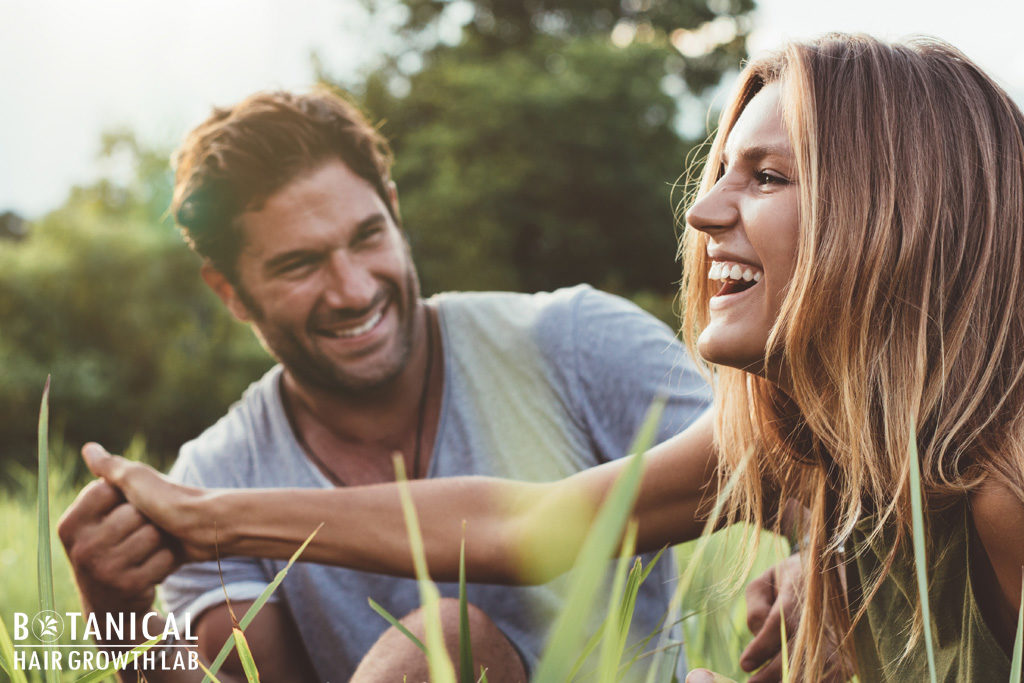 All this added blood supply and nutrient density can prohibit:
Dandruff, sensitive scalp and psoriasis of scalp tissue. Dry hair usually starts as a dry scalp. The hair isn't getting enough nutrients because the hair follicles aren't getting ample blood supply.
Slow hair growth. Poorly circulating blood in your head not only contributes to tension headaches and aches and pains in your neck and shoulders, but also contribute to slow hair growth.
Build-up of natural oils. Sebum or natural oils that build up on the scalp can be more evenly distributed so that they don't clog hair follicles. This is also true of our hair-stimulating botanical oils. When you massage them in, the warmth of your fingers helps to increase the blood supply to your scalp so that your skin can more easily absorb the phytonutrients we pack into our products.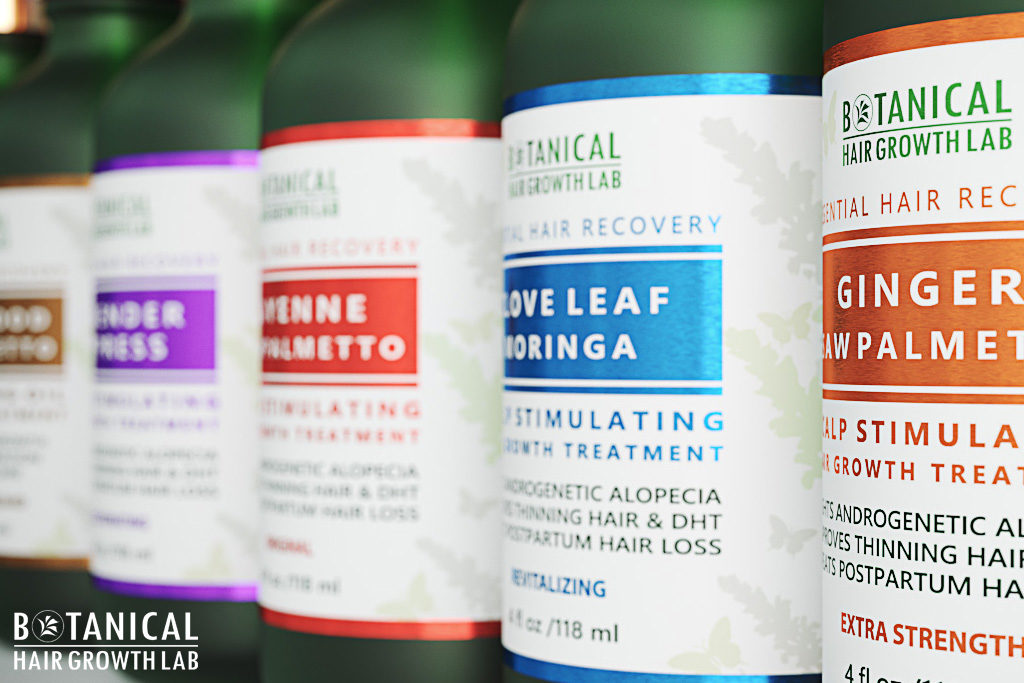 Moreover, the scientifically formulated plant compounds we use in our shampoo, conditioner, and hair tonics, tend to increase circulation too, so you're getting a bigger bang for your buck if you apply Cayenne, Saw Palmetto oil, for example, or Ginger, Rosemary, or Lavender.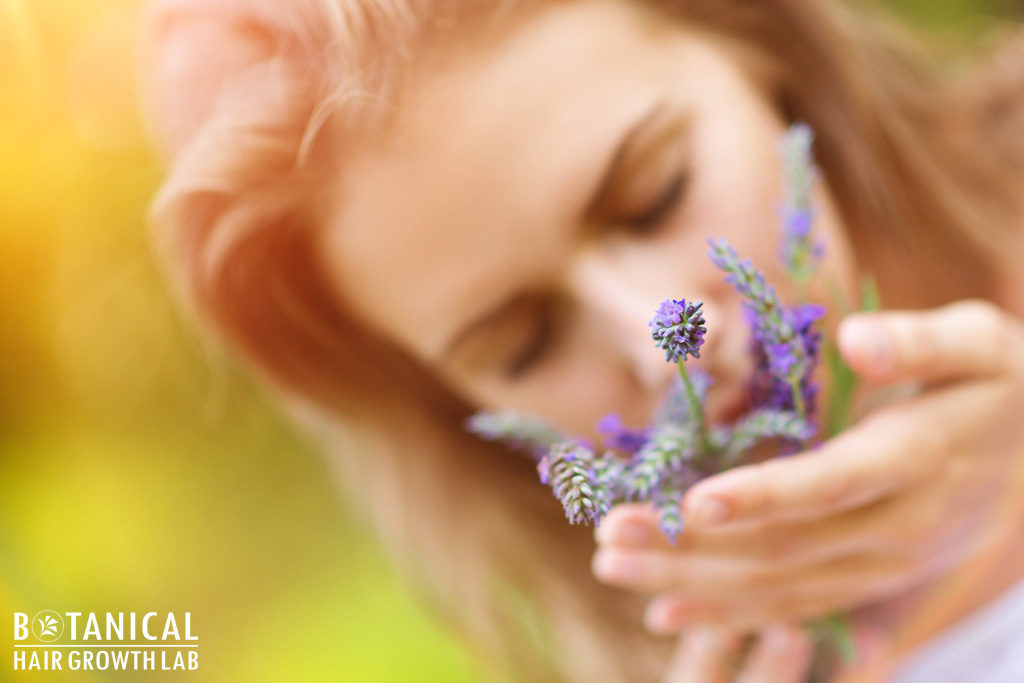 Each of these plant compounds work synergistically to reduce oil build up, nourish the scalp, feed the hair follicle, increase nutrient density, promote circulation, and prevent dandruff and dry scalp that leads to dry hair – which leads to . . . you guessed it! HAIR LOSS.
Please note: the more circulation due to scalp stimulation, the more motivated your hair will be to grow. It will tend to stay in the growth cycles longer, and the last stage – of releasing old hair from the shaft – won't be exaggerated, causing alopecia.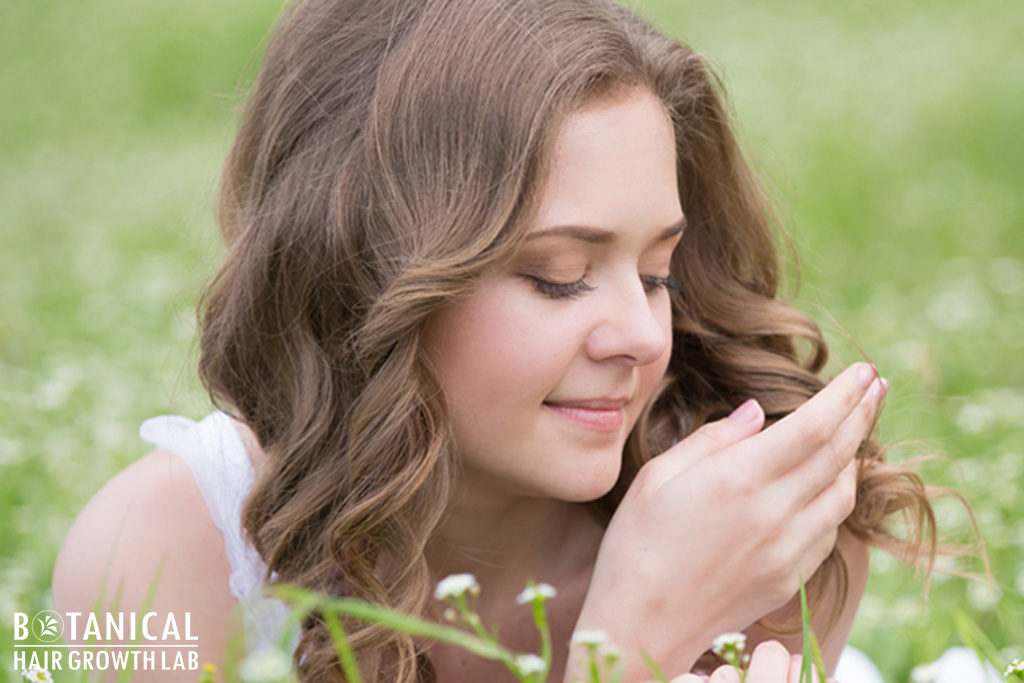 By manually massaging your scalp, or gently brushing your hair to promote circulation as well as using our specially-developed line to prevent hair loss, you can support scalp health and natural hair-growth cycles.
The best past is that, in addition to all those side-benefits of full body massage at a swanky spa, there are similar side benefits to a scalp massage, including less stress, fewer migraines, glowing skin, better eye-sight, cognitive stimulation, and yep – amazing hair.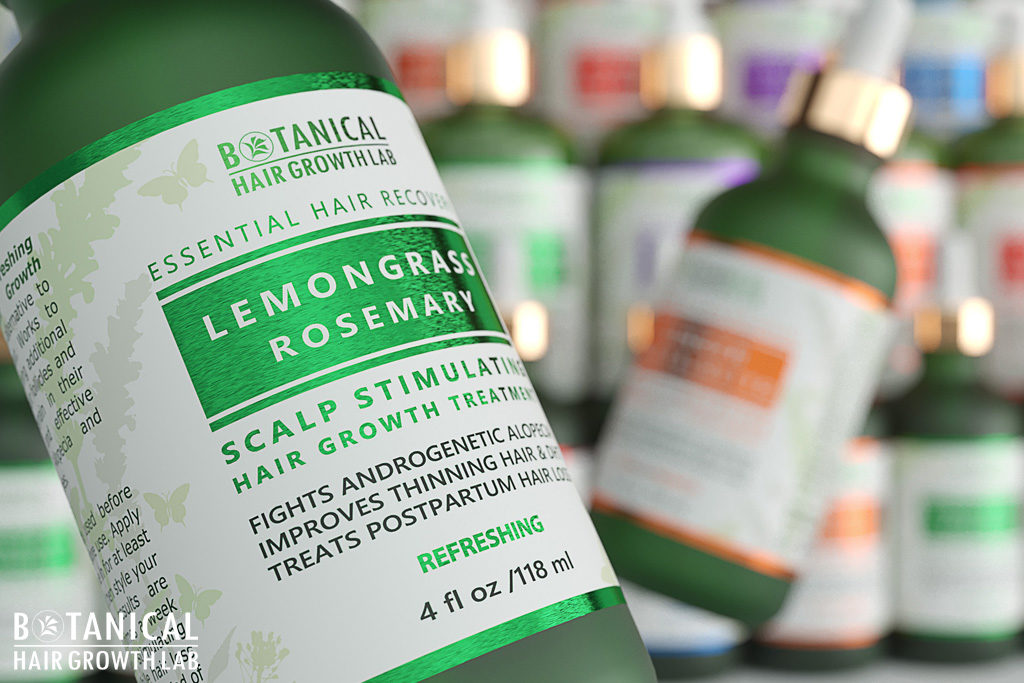 And once you've tried one of our Essential Hair Recovery shampoo or conditioners, please share your experience with us on Facebook, or Instagram. We love hearing about your success growing beautiful, strong, knock-out hair. Hair that's smart and beautiful, just like you! ORDER NOW! ➡ 10% OFF w/coupon code WLCM10