How Did My Hair Get So Damaged? Why am I Experiencing Excess Hair Loss?
If you're starting to look like a Sphinx cat, or parts of your scalp are smoother than a billiard ball, you may be suffering from hair loss due to hair extension damage. Hair extensions can help you look beautiful for a special occasion, or maybe you've turned to them when your hair stylist gets a little too happy with her scissors. Go ahead – blame that Pixie cut on her.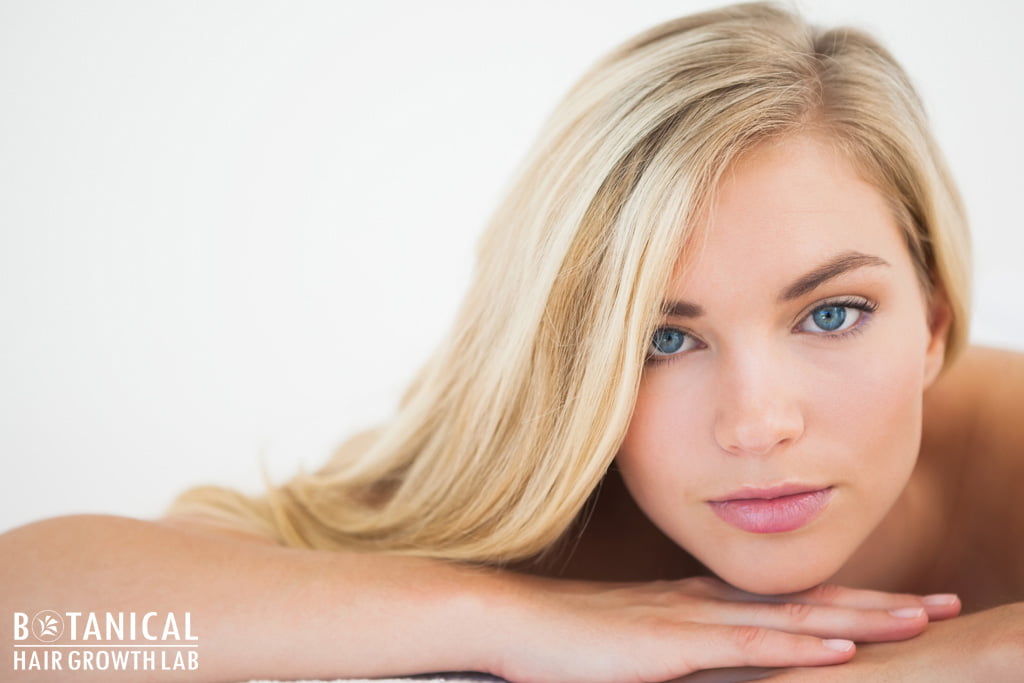 "I think that the most important thing a woman can have- next to talent, of course- is her hairdresser." ― Joan Crawford
Many women rely on hair extensions because they have a difficult time growing their hair long, or simply because it starts to thin due to age, or illness. Or let's face it, the latest trend of adding that cool braid across the top of your head isn't that easy to do with your own hair, so you use a clip-in and call it a day.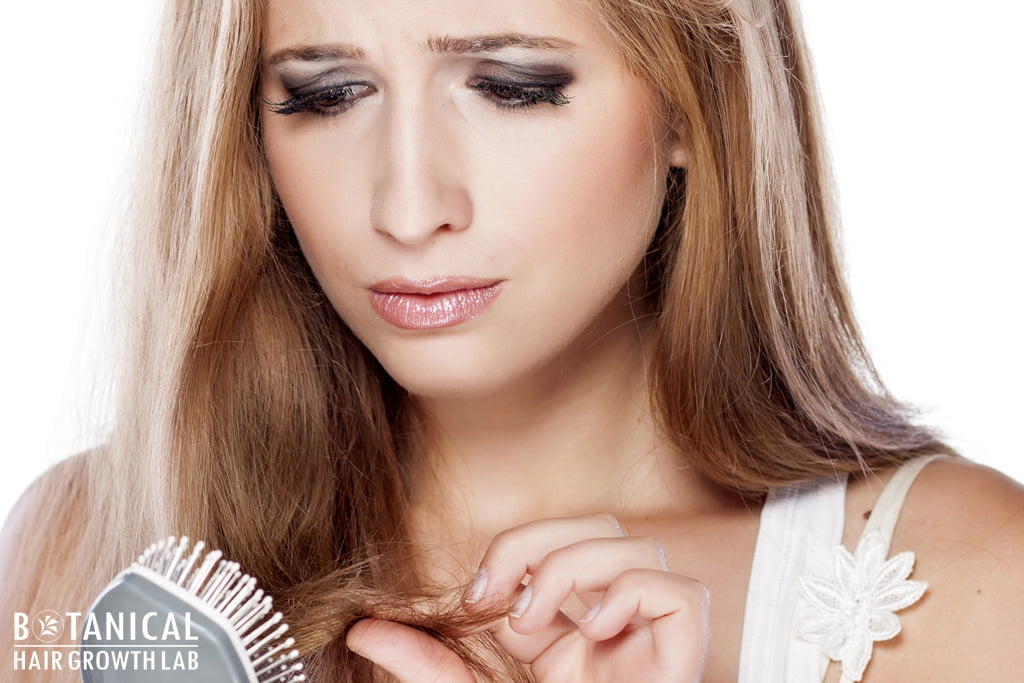 What is Traction Alopecia?
This is the gradual loss of hair from pulling or pressure on the scalp. It doesn't just come from hair extensions, though they are a common culprit. You can develop traction alopecia from wearing your hair too tightly in a ponytail, wearing braids, or using barrettes or clips that pull your hair too tightly. Even wearing a hat or a bandana too tightly can cause hair loss.
Some of us have a tougher scalp than others, so hair loss due to hair extensions (or similar styling habits that cause constant pulling on our hair follicles) can be minimal, but to others it can be devastating. What's more, even those who don't have scalp sensitivity, can still damage the follicles, making hair growth in the future a challenge.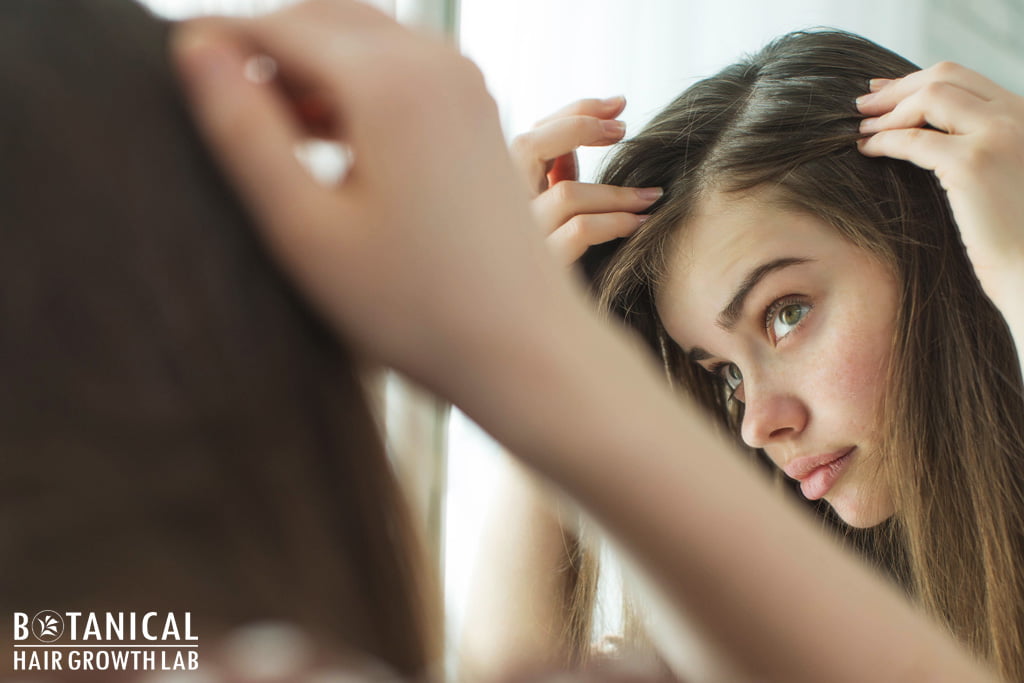 Ironically, women who turn to hair extensions in the first place, to conceal thinning hair or bald spots may actually be causing more of the same. This constant tension on the hair follicles in the scalp causes inflammation. This is your body's natural reaction to perceived injury.
The inflammatory response is what your body does when tissues are injured by bacteria, trauma, toxins, heat, or any other cause. The damaged cells – in this case residing in your scalp – release chemicals including histamine, bradykinin, and prostaglandins. The result is that blood vessels begin to leak fluid into scalp tissue, causing swelling.
If the cause of injury, i.e., your hair extensions are not removed, your body's inflammatory response doesn't calm down, and instead of trying to repair the area, chronic inflammation results which can mean permanent damage to the hair follicle.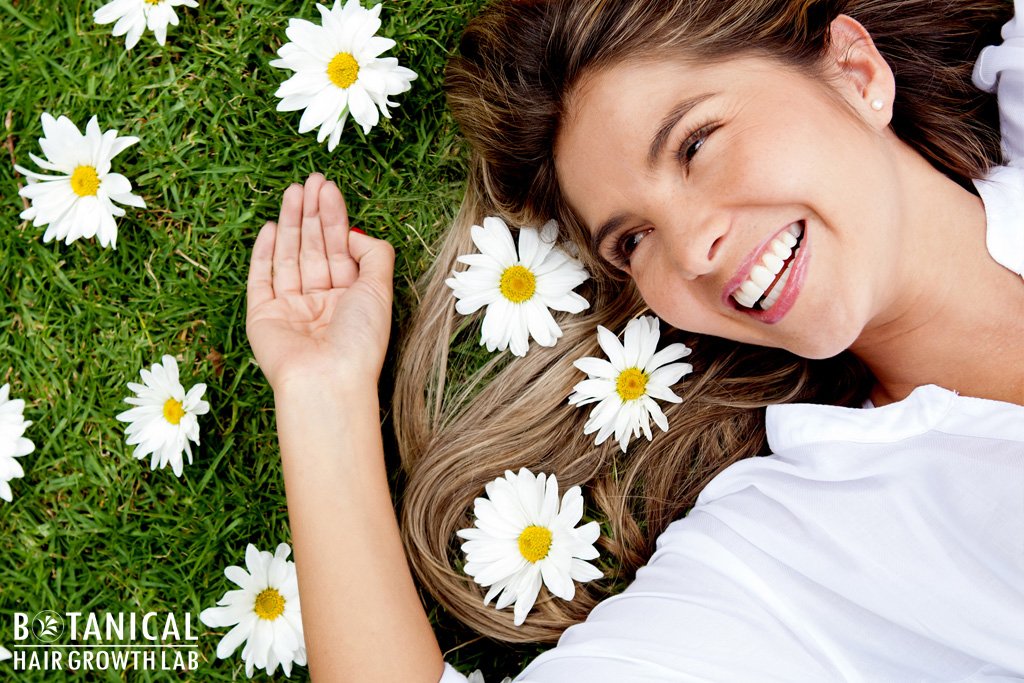 Are Glue-In, Tape-In, Clip-In or Sew-In Extensions Better?
There is a lot of misinformation about one type of hair-extension being easier on the scalp than another.
Some argue that tape-in extensions are the safest type of hair-extension, especially for women with very fine hair. The argument is that the weft model minimizes tugging on your precious scalp by distributing the weight of the hair extensions over a wider area. However even tape-in extensions can be dangerous to your scalp health because they must adhere to your existing hair. Unless they are taken out very carefully, they can pull existing strands of hair from their roots.
Glue-in extensions (sometimes called fusion or keratin extensions) or sew-in extensions, meant to be worn for a month or more, are also extremely damaging to the hair follicles and scalp.
With fusion extensions, melted keratin forms a bond to your existing hair, and though each section is usually small, the bond of new hair to your old pulls at your roots. Hair wefts, either sewn into the hair or glued in pose the same problem.
So, are any of these extensions truly safe for your scalp?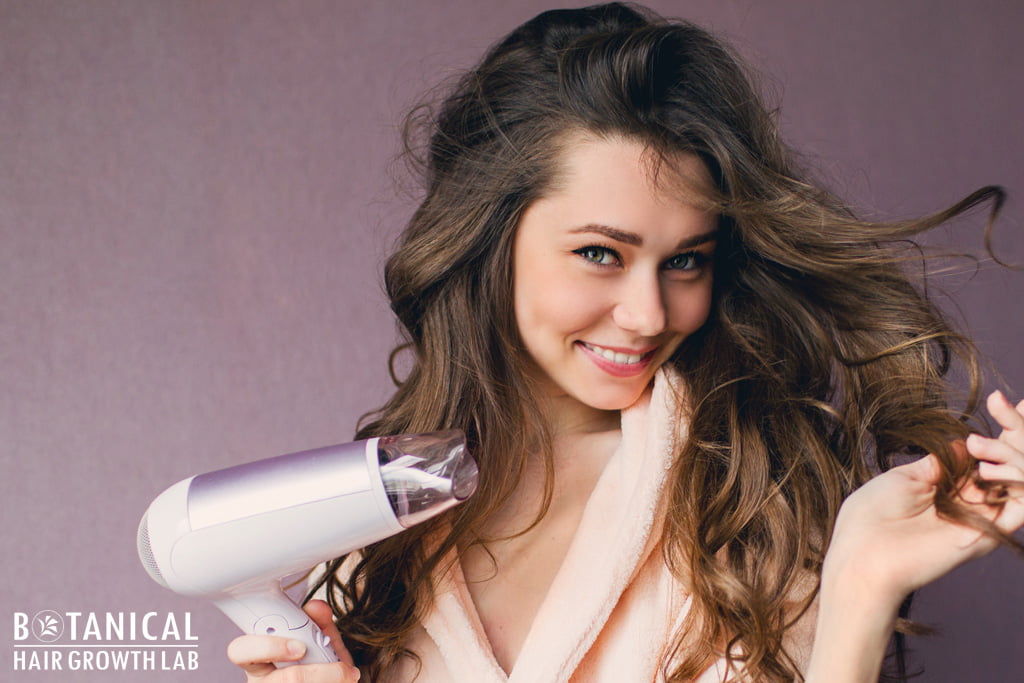 The honest answer is, no. They all pose a risk for causing traction alopecia. They can all cause hair thinning, and in worse case scenarios, permanent damage to hair follicles causing large, unsightly bald spots.
However, if you are accustomed to using extensions, choose wisely based on your hair type. If you have fine hair, it may not be able to handle the added weight or certain types of extensions. Whenever possible, make sure your stylist is well-educated on applying them so that they minimize scalp damage.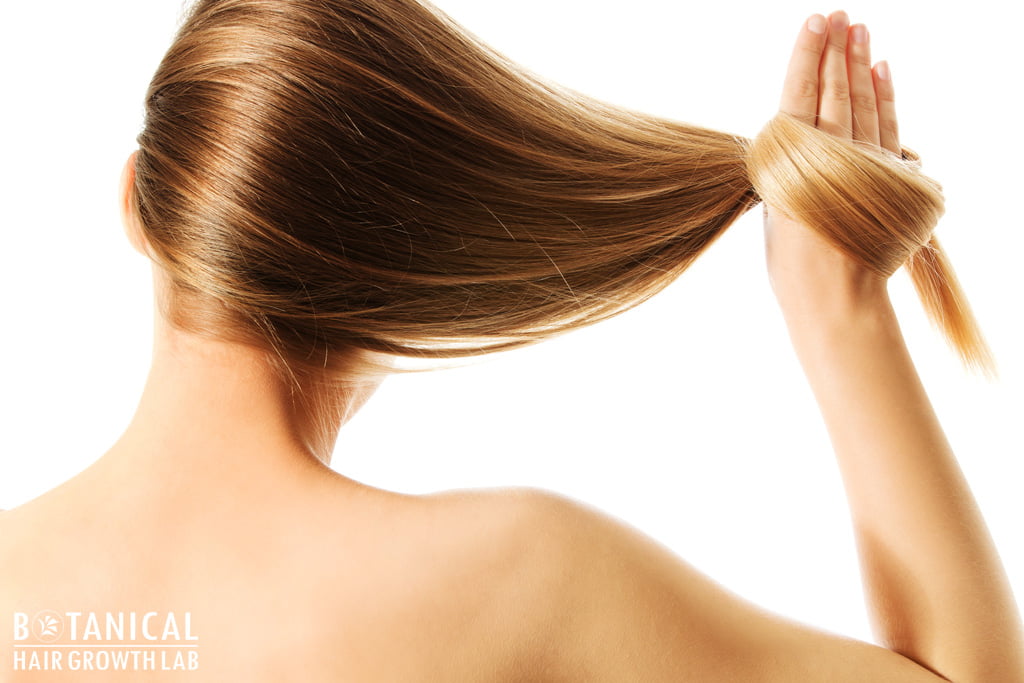 How Can I Support My Hair Follicles After Damage?
If you're already experiencing hair loss, damaged hair or bald spots due to hair extensions, here is what you can do to start to reverse the damage. It should be obvious that you need to stop all use of hair extensions, but you also need to baby your hair, and give it time to heal.
Improve Your Diet
Your scalp is a living, breathing thing – just like you. When you eat donuts and coffee for breakfast, as opposed to a healthy green juice and some hemp-infused oatmeal, you're not going to feel as vibrant and healthy as you could. You're going to run out of steam.
Over time that morning sugar addiction is also going to cause chronic inflammation in your body. If you are already suffering from an inflamed scalp, this is the last thing you should do. It's like adding kerosene to a fire.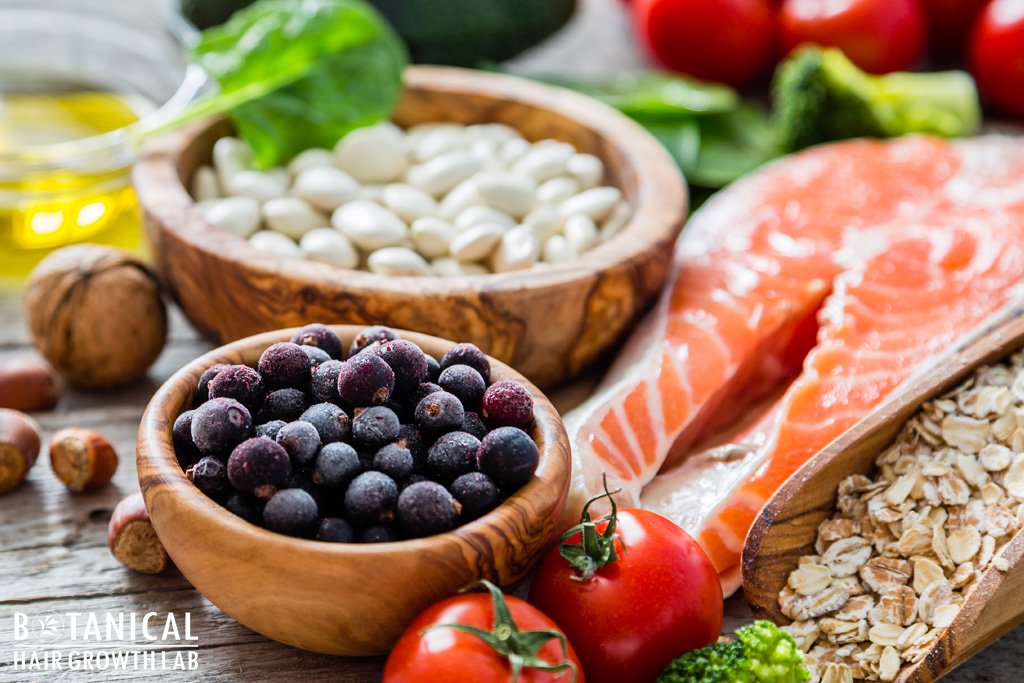 Your body can't heal if it is in a chronic state of low-grade panic. It's too busy fixing other things to fix your scalp. Your hair and scalp, is not an essential organ. It doesn't get priority.
When you support your body with excellent nutrition, it has energy left over to repair non-essential functions, like repairing your scalp so you can regrow healthy, beautiful hair.
Eat a diet throughout the day that is plant-based, high in natural fats (think avocadoes and nuts), and does not contain alcohol, refined sugars, or processed foods.
Sip on Matcha Green Tea – its flavanols and antioxidants are amazing. Matcha stimulates hair growth with epigallocatechin-3-gallat, (EGCG), that promotes growth of your hair follicles and stimulates the human dermal papilla cells to boost hair production.
Reduce Stress
Your hair is directly affected by your stress levels. If you want your hair follicles to repair, you must lower your stress hormones, like cortisol.
Cortisol in too high a dose will cause further inflammation of your scalp, a depleted immune system, depression, and more. You can lower it by spending time in nature, taking unnecessary tasks off your to-do list, laughing with friends, or meditating.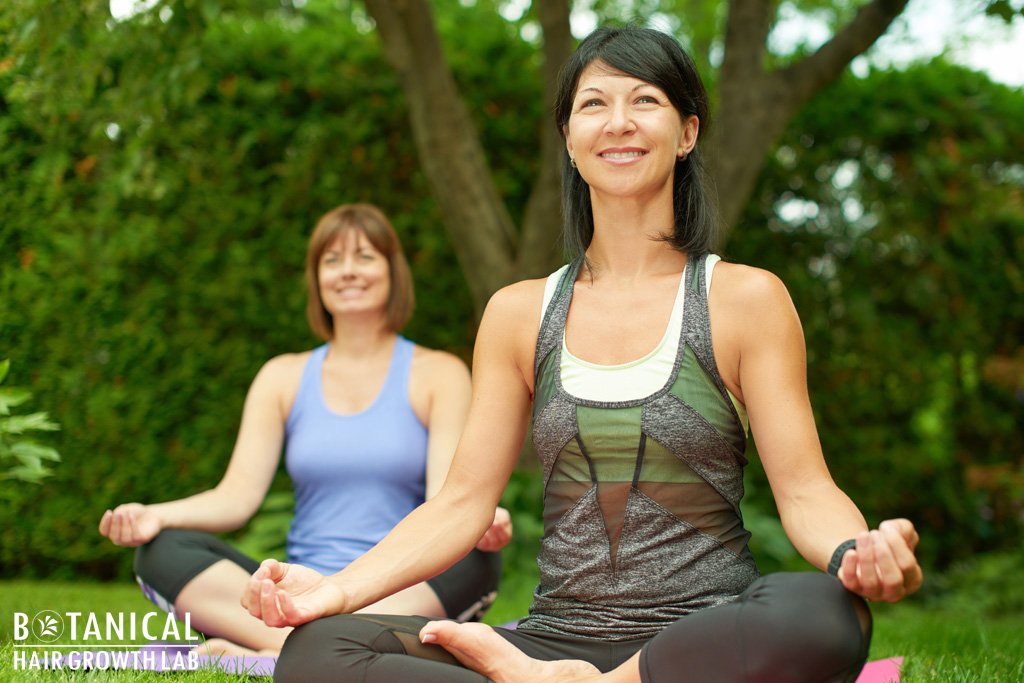 Improve Circulation
Your scalp needs to overcome damage caused by hair extensions with improved circulation. Without an ample blood supply reaching your hair follicle they will quickly atrophy and die. That blood is supplying your hair follicles all the vitamins, minerals, and oxygen they need to grow your hair.
You can give yourself a gentle head massage, or have a loved one do it. Men's barbers have been using this tactic for years to stave off baldness caused by poor circulation.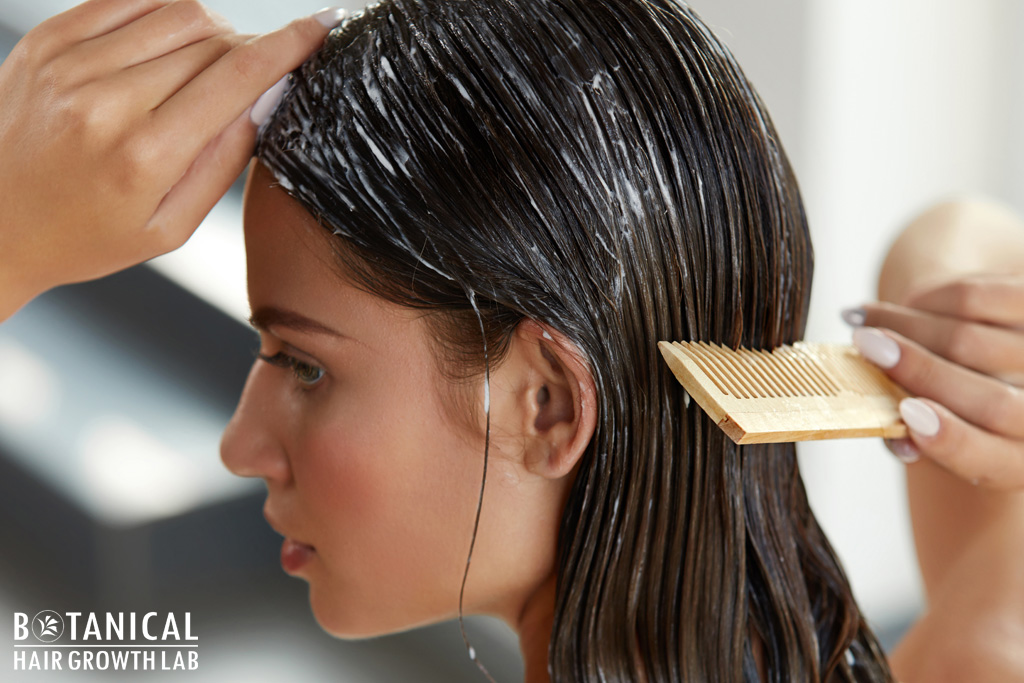 You can also support healthy circulation by:
– Reducing blood viscosity (how sticky your blood is)
– Supporting arterial health
– Reducing inflammation that can cause plaques to build up in your blood vessels
Foods that do all three of these things include peppers (capsaicin), and turmeric (curcumins).
Use Our Recommended Hair Products
At BotanicalHairLab, we've meticulously developed an essential hair recovery line of products that will help speed the process of scalp healing, and hair growth.
Try our healing oils, or our shampoos and conditioners that contain ingredients like cayenne, cloves, lemongrass, ginger, saw palmetto, lavender, moringa, and rosemary to help provide high-quality plant-based nutrients to your hair, increase circulation to your scalp, and prohibit hair-thinning hormones like DHT (dihydrotestosterone).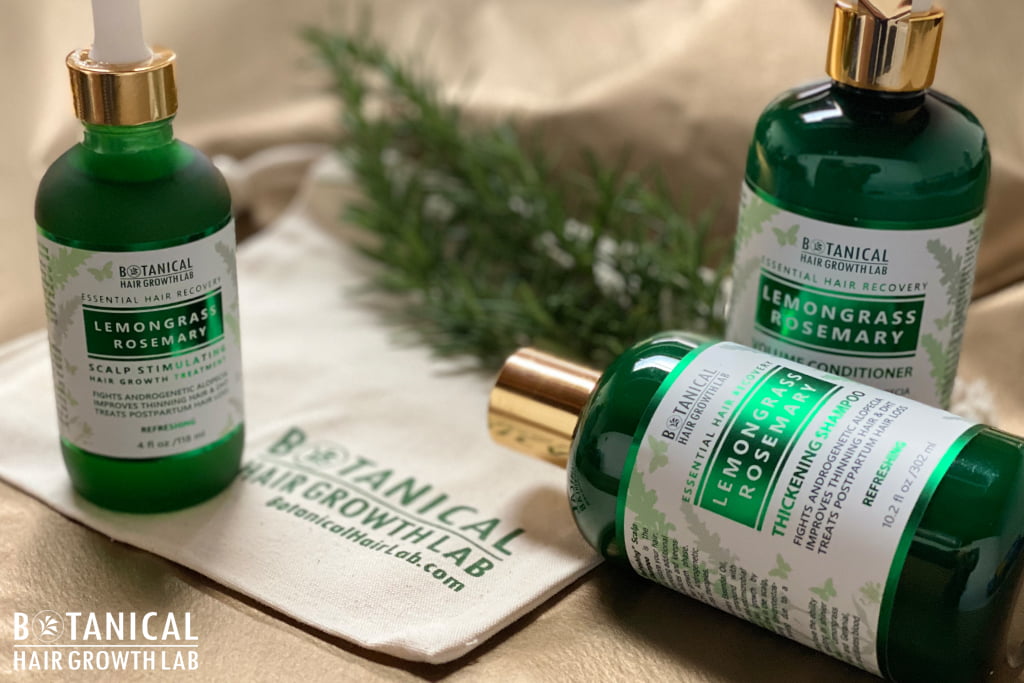 Hair extensions may have ruined your hair, but you can support your hair follicles, support natural hair growth cycles, and even repair serious damage to the scalp with our botanical and scientifically developed hair care line.