It needs to be nourished and protected just like the skin on the rest of your body. The average adult has about 8 pounds of skin covering their muscles and organs. Your scalp is a small, but important part of the skin covering the rest of you.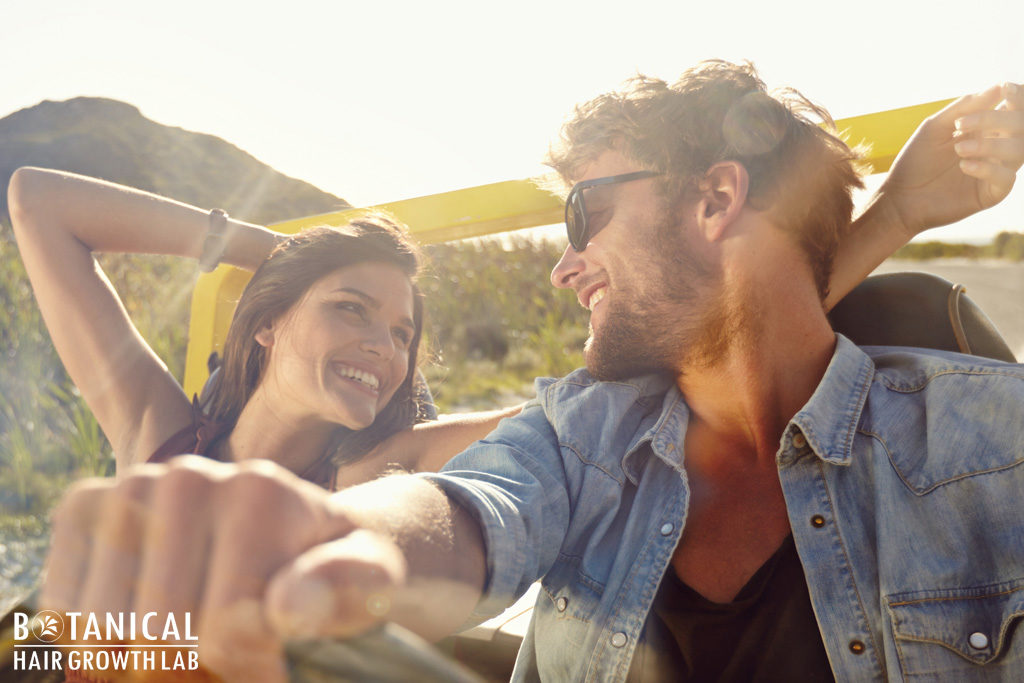 It can get over-dry, causing a flaky, irritated scalp, just the same as your skin can get dry in the winter or irritated after as sunburn in warmer months. And your scalp requires moisture and antioxidants to stay young and vibrant just like your skin.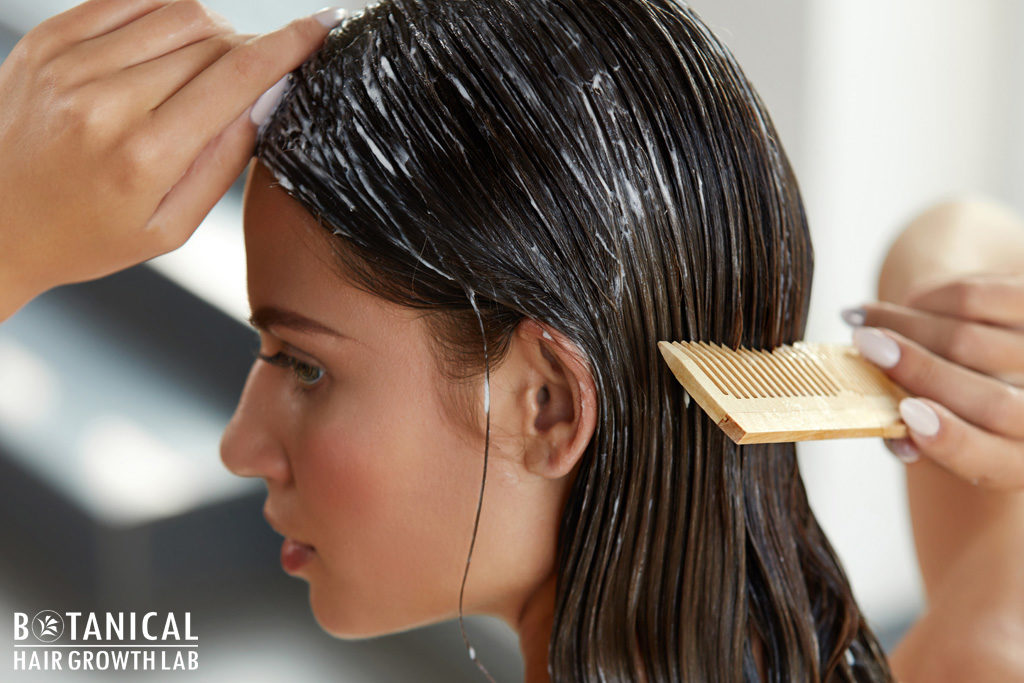 You can nourish your scalp and encourage beautiful hair in the process because the healthier the scalp, the easier it is for healthy, shiny, strong hair to grow from the hair follicles.
Your hair grows from the root that lies just under the surface of your skin on the scalp. Those roots are fed by hair follicles which are supplied by nutrient-rich blood. You can think of that oxygen-rich blood like fertilizer for your head.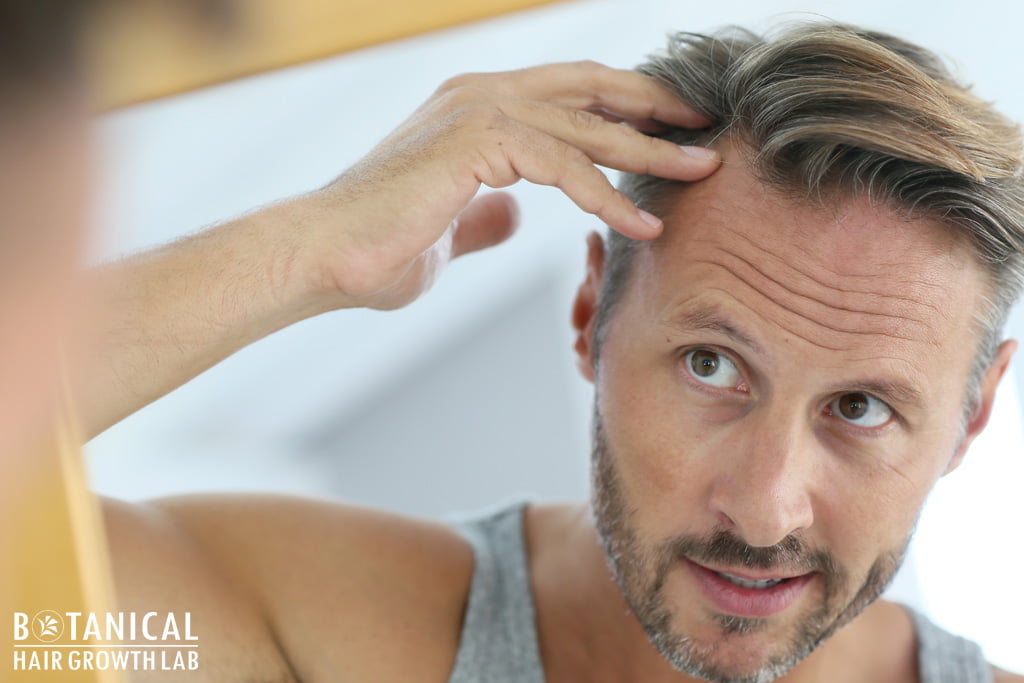 You can't grow beautiful flowers without good fertilizer, and you can't grow beautiful hair without good blood.
Needless to say, if your hair isn't getting enough oxygen-rich "fertilizer" it isn't going to grow anything. Certainly not gorgeous, healthy hair.
Scalp stimulation provides your hair with a few important things:
It increases circulation, and thus oxygenation.
It increases nutrient-density to the hair follicle.
It helps remove excess toxic build up from hair follicles and scalp tissue/cells.
All this added blood supply and nutrient density can prohibit:
Dandruff, sensitive scalp and psoriasis of scalp tissue. Dry hair usually starts as a dry scalp. The hair isn't getting enough nutrients because the hair follicles aren't getting ample blood supply.
Slow hair growth. Poorly circulating blood in your head not only contributes to tension headaches and aches and pains in your neck and shoulders, but also contribute to slow hair growth.
Build-up of natural oils. Sebum or natural oils that build up on the scalp can be more evenly distributed so that they don't clog hair follicles. This is also true of our hair-stimulating botanical oils. When you massage them in, the warmth of your fingers helps to increase the blood supply to your scalp so that your skin can more easily absorb the phytonutrients we pack into our products.
Moreover, the scientifically formulated plant compounds we use in our shampoo, conditioner, and hair tonics, tend to increase circulation too, so you're getting a bigger bang for your buck if you apply Cayenne, Saw Palmetto and Argan oil, for example, or Ginger, Rosemary, or Lavender.
Each of these plant compounds work synergistically to reduce oil build up, nourish the scalp, feed the hair follicle, increase nutrient density, promote circulation, and prevent dandruff and dry scalp that leads to dry hair – which leads to . . . you guessed it! HAIR LOSS.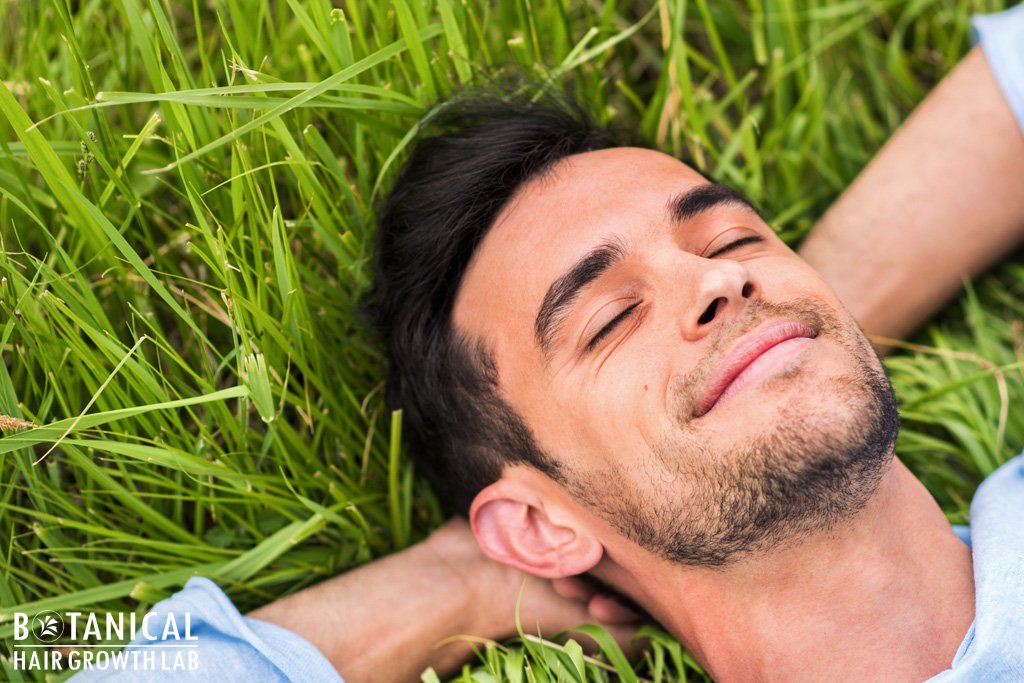 Try our amazing, moisturizing and scalp nourishing serums, shampoos, and conditioners at Botanical Hair Growth Lab, and you can nurture your scalp and hair the same way that you nourish your skin.
And once you've tried one of our Essential Hair Recovery shampoo or conditioners, please share your experience with us on Facebook, or Instagram. We love hearing about your success growing beautiful, strong, knock-out hair. Hair that's smart and beautiful, just like you! ORDER NOW! ➡ 10% OFF w/coupon code WLCM10